I got a few edits here that are just kinda collecting dust.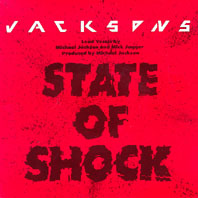 Here's one I did of the Jackson's State Of Shock which was a duet between Michael and Mick Jagger.
The Jacksons - State Of Shock ft Mick Jagger (B's ShOcKiNg Edit)
Did you know that the song was originally recorded with Freddie Mercury?
... and on the more punk side
The Slits - I Heard It Through The Grapevine (B's Edit)
I actually just did this one at work this morning... so it really ain't that dusty I guess.
The Brothers Johnson - You Make Me Wanna Wiggle (B's Edit)